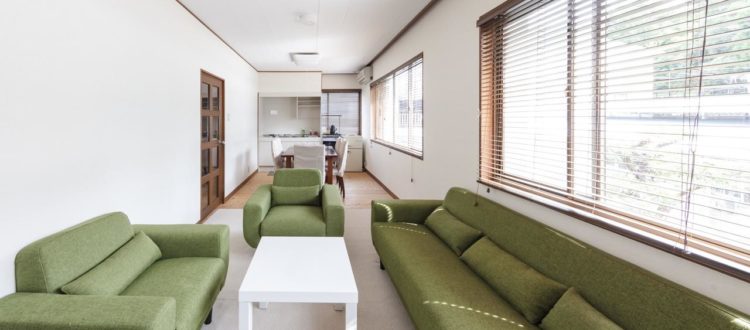 Kiyomizu Garden Standard
Start From
¥28,000.00 / Night

5 Single Beds

5 Guests

65㎡

Free WIFI

Temple view
Room Details
Kiyomizu Garden House is a large two-story Japanese house that is divided into two independent units.
Kiyomizu Garden Standard will give you and your party only, private access to the upper floor of the house. The upper floor has been renovated and furnished for our guests to enjoy the same privacy and space as if they would stay in a private apartment.
Kiyomizu Garden House has two different entrances on the ground level, one of them will give you exclusive access to the first floor. The stairs will lead you to your private floor that includes two bedrooms (a room with two beds, and one with three), and a comfortable living-dining-kitchen area with a sofa, TV and dining table. The kitchen space is equipped with a fridge, microwave, kettle, and cooking stove. The apartment is fully furnished so you just have to unpack your luggage and relax. Your private floor also includes a shower room and a toilet unit. A washing machine is also provided and located on the ground floor near the first-floor entrance.
Kiyomizu Garden Standard offers the same comfort as a private apartment with very airy and bright spaces for a great value. The plus of the Kiyomizu Garden standard is the Temple view!
Please note that the full house (upper floor and lower floor) can be reserved for you and your party only. Please check the Kiyomizu Garden Suite's page for details about the ground floor features. Please inquire if interested.
Accommodates : Up to 5 guests
Bathroom : 1
Bedroom : 2
Beds : 5
Check In : 03:00 PM
Check Out : 11:00 AM
Property Type : Private floor in a Japanese Villa 
Wifi : Free
Elevator : No
Hair Dryer : Yes
Air Conditioning : Yes
Parking : No Parking
Safety Box : No
Television : Yes
Photos
Description
Kiyomizu Garden Standard (Upper Floor of the Kiyomizu Garden House) was renovated a few years ago and offers western-style facilities and comfortable family space with the kitchen-dining-living area. Enjoy the Temple view from the living room!!!
Location
The house offers an excellent location within the city. Only 7 minutes walk from the world-wide famous Kiyomizudera Temple, where Jean Reno stood in the French movie Wasabi (2001). Many other temples and great sightseeing spots can also be accessed easily either by foot or by public transportation.
KIyomizu Garden Blog posts
Address:
538-14 Gojobashihigashi, Higashiyama Ward, Kyoto, 605-0846