Noodles! Noodles! Noodles! Recommendations for Udon, Soba, and Ramen
One of the things I get asked a lot when coming to Kyoto is about what to eat. And if its comfort food your after, then noodles hit just the right spot. As you may know Japan has a storied history of many different types of noodles with many different origins, but we will focus on some restaurants that I would recommend to travellers that come here looking for that one perfect bowl of noodles.
Firstly, is udon, a thick wheat noodle which can be served either hot or cold and with different types of fish-based soup stock, is a specialty that one must try when coming to Kyoto. While it may seem like a very simple dish. There are places that take this piece of Japanese culinary work to a different level. Many Udon places serve the udon cut into strands, still thicker than Soba or Ramen noodles but what if it was one big noodle?
Enter Tawaraya!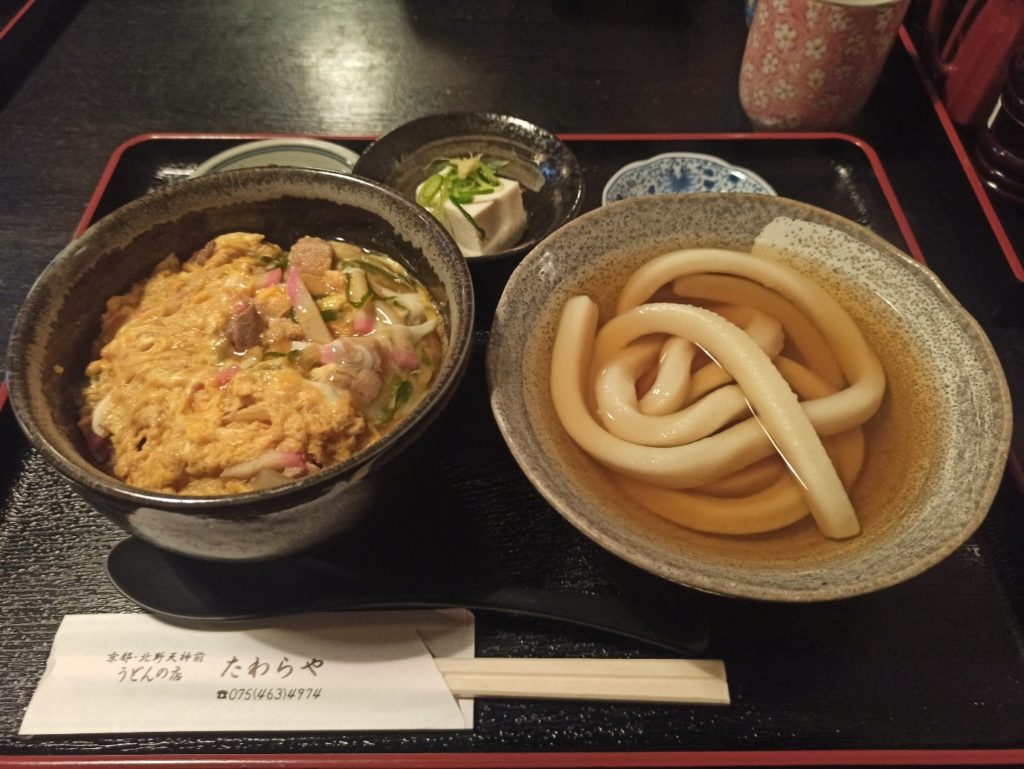 The one long piece of udon can also be served in a set like above! And the soup stock compliments the noodle so well! The aesthetics of the inside bring you back to the turn of the 20th century creating quite a cozy environment for you to enjoy. This is perfect for eating after going to Kitano-Tenmangu Shrine.
How about Soba? Soba is a buckwheat-based noodle that many a times is served with a sauce for you to dip in. it is usually much thinner than udon and can also be served hot or cold. But on a very hot day like the current environment of Japan in the summer, cold is the way to go.
So how aboutsome hand cut soba noodles?
Teuchi Toru Soba: 35-1 Matsuyacho, Nakagyo-ku, Kyoto-shi, Kyoto-fu 604-0831, Japan
The aesthetics of the restraint perfectly compliment the food it comes with. Starting with a pathway into the restaurant that looks like a rock garden! Be careful though! This place is only open during the noon for Soba as it turns into a bar during the night. The master of the restaurant cuts the noodles himself and works only by himself, so it may take a little time, but it is worth it! It's a 5 minute walk from the Kyoto Manga museum and will be perfect after a morning trip there.
What about Ramen? Everyone's favorite Japanese culinary export besides Sushi?
Many a time I wish to take many people to Ramen but are caught off guard at the lack of English menus in some of them is a barrier that you must overcome.
While it is not in the center of town Ichijouji is famous for its Ramen. So much so that there is an area called Ichijouji Ramen Kaidou (Ichijouji Ramen Street). There are so many different types of ramen for you to choose from, like a thin (assari) broths to thick (kotteri) broths for you to choose from.
The one I would recommend for the more daring traveller is Butanchu.
Here you can even get refills of noodles for free! Make sure to leave some broth for the next serving and eat them all. They have both thick and thin broths for you to choose. You can also choose how much garlic, onions, and sprout beans you wish to have and comes with a soy-marinated egg for you to snack in on. It is perfect for coming back from a day outing up in the north of Kyoto like Mount Hiei or Kurama.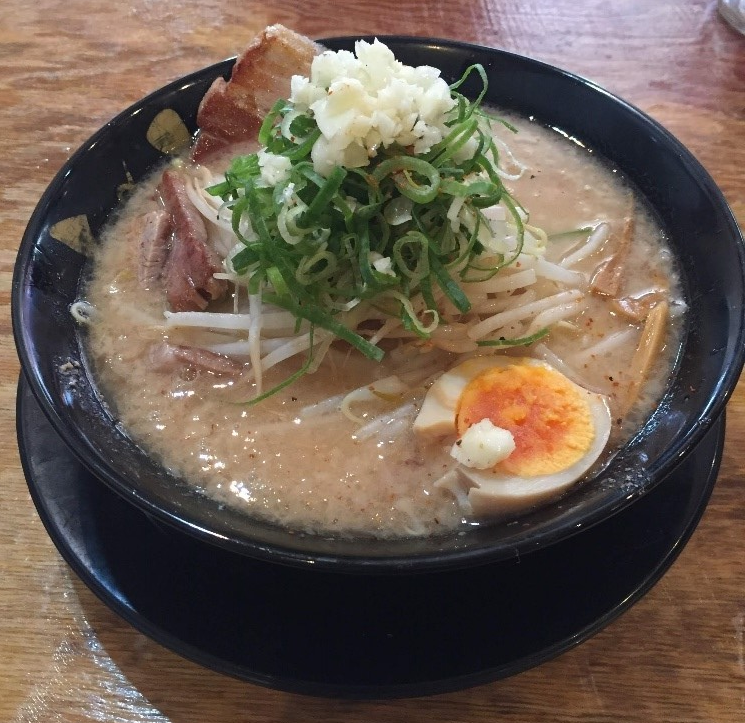 Everyone will have a different experiencing when visiting Kyoto for the first time. And some do say that the first introduction of new cultures is usually through food. While many travellers may have some trouble with the new food at first. Noodles is an amazing gateway into other Japanese foods for the more culinarily adventurous folks.
I hope you are all having a great summer and making the best of this very precarious situation that the world is in.