Your Adventure in Japan starts here !
Travelers,
Warm greetings from the Accommodation Japan Team.
Spring has just arrived. This is one of the best season to travel in Japan. Unfortunately, this year we are all facing a world wide sanitary crisis that doesn't allow us to travel for obvious safety reasons. That being said we can still dream about our future adventures. We hope that our  new website will help you to dream about wonderful times that await you in Japan. At Accommodation Japan, you could find great vacation rentals located in the best areas in Kyoto city and so much more.
New Website means new challenges! Starting a blog is one of them. We love to travel, meet new people from around the world, and last but not least, we love Kyoto, and we would be more than happy to be able to help travelers to deepen their understanding of the fascinating Japanese culture. So, this blog will be all about traveling, telling great stories, sharing useful info to inspire you and make your trip to Kyoto unique and memorable.
Are you ready to start this new adventure with us?
---
Who is Accommodation Japan?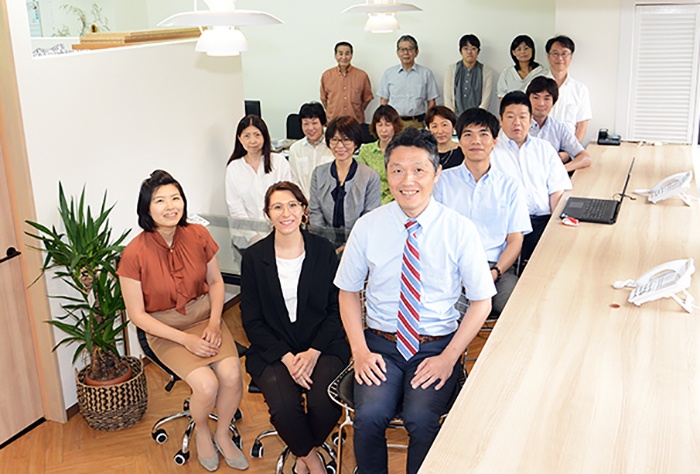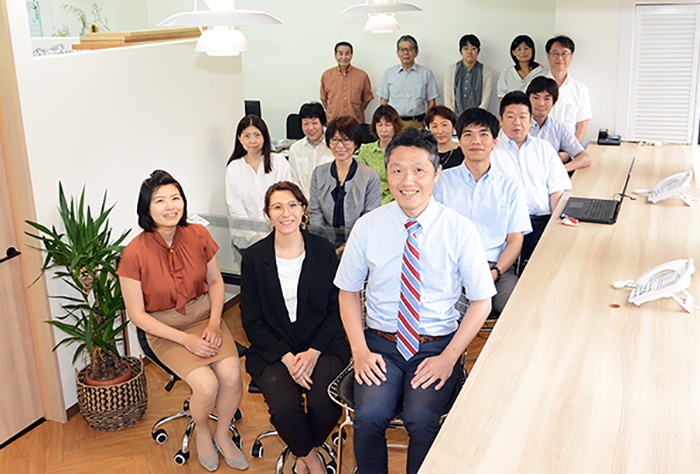 We are a young company made of lovers, hard-workers, travelers, dreamers from different horizons, from France and Canada to China and, of course, Japan. We offer family and group-friendly rental houses for travelers who want to discover Kyoto at their own pace by living like locals. We work hands in hands with carefully selected partners and continuously seek to provide what is so unique to Japanese culture and called "Omotenashi." I already hear some of you say, "What is Omotenashi?"
---
What is Omotenashi?
Putted simply it refers to Japanese Hospitality, offering guests a relaxing atmosphere where they could experience unforgettable moments at ease. But there is actually much more behind this word. It is a culture, a philosophy originally coming from the tea ceremony (Sado in Japanese) and it describes the way of entertaining guests wholeheartedly without having any expectations. I read an interesting study about Omotenashi and its origins, find below a short passage that describe well the meaning of Omotenashi:
"Omotenashi contains three main elements, shitsurai, furumai, and shikake. Shitsurai means the physical environment where the service will be delivered. Furumai means the preparation part of the serving, and the host willingness to take responsibility by seeing the needs of the guest. Shikake means the process of the guest been participating and enjoying the process of the delivered service. These elements were inspired by the structure of the Tea ceremony. Omotenashi has a close meaning to "hospitality". Omotenashi is a Japanese culture that was created long time ago. According to omotenashi one has to put his heart into delivering the most excellent service and create the unique hospitality. Ichigo Ichie is a Japanese word that means the soul of omotenashi. Saying "Ichigo Ichie" means "I am grateful for the chance of meeting you, and because of this chance I have to do my best for we may never meet again".
During your stay in Japan, you will find Omotenashi through many small gestures and actions, sometimes invisible if not aware of this culture. You could also get a taste of it by attending a tea ceremony or doing a samurai training (see our recommended cultural experiences)!
Want to read more about Omotenashi? Try out this article from the Michelin guide. It is with that philosophy in mind that our team does its best serving you, from the booking to your way back home. Providing clean and comfortable houses but also all the needed information and insights for you to enjoy your trip to its fullest. When planning a trip to Japan, you may think first about the itinerary, check the flights but also look for a place to stay. If you have ever been to Japan or are precisely planning the trip then you noticed that there are plenty of accommodation options in Japan and thus you might wonder… which one is the best fit for you?
---
How to choose the best type of accommodation?
One of the essential aspects of a successful trip, especially when traveling with its family, it's the accommodation! A well-chosen accommodation gives restful night's nights of sleep and as a result, everybody is in a happy mood ready to enjoy intense days of visit and exploration. You also can enjoy the destination at YOUR PACE.
Japan offers all the accommodation options you could imagine. The most common type booked is hotels: from affordable chains such as Toyoko-Inn to very high-end (The Ritz Carlton). You could also try capsule hotels, love hotels, guesthouses, temple stays, ryokans, apartments or houses and even share the house of a Japanese family.
When I traveled for the first time in Japan, I tried to diversify as much as possible the type of lodging I stayed at. I wanted to try all the stay typical and unique of Japan but without using all my savings. For instance, staying in a ryokan is definitely a must-do when coming to Japan. Remember the Japanese hospitality I mentioned earlier? Ryokan is definitely one of the best places to experience it. Seamless and refined service, finest Japanese cuisine made from fresh and local ingredients, well-furnished room with comfortable futon bedding (your back will thank you for that). You should also try the famous Japanese hot springs, facilities offered by almost all ryokans. The hot springs baths (Onsen in Japanese) are baths filled with natural hot spring sourced water. So you will have higher chances to experience a true onsen (and not only a big public bath) in the remote mountainous areas such as Hakone, Takayama, and the closest to Kyoto: Arima. Spending a night in a ryokan is a unique experience to feel the Japanese traditional culture in the best way possible, but it comes with a certain cost: from 20,000 JPY to 1,000,000 JPY per person per night! This is why we recommend not to spend more than two or three nights for a 2 weeks-long trip. Also, the ryokan is originally where the Japanese go to spend quality time with their families or relax with their partners. That is why ryokan generally does not accept solo traveler, or if they do, you will be charged the same price as if 2 guests were staying. So not a very "good deal" for solo travelers. The right accommodation type varies based on different factors such as the type of travel, the number of travelers, the city you stay at, and the budget.
Guesthouse: Nowadays you could find two kinds of guesthouses. The first one provides dormitory or privates rooms in a house where the owner could possibly still live in. Very often the prices are very affordable. It is a great option for solo travelers, but also for those who want to meet new people or are on the budget. The second type refers to a house used to accommodate guests, thus the house is privatized for them. It fits perfectly for couples because it provides privacy but also for family or friends.
Hotel: Standard type of accommodation and probably the most booked around the world. In Japan, it goes from capsule hotels to very high-end hotels and so goes the price range. The cheapest hotels you could find are the capsule hotels and the business hotels. Initially designed for salary men. They would stay at a hotel during a business trip or just when they would have worked too long and missed their last train (some of them commuting for more than 2 hours per day). Hotels could fit any travelers looking for a place to stay. In general, they have a lot of rooms and they have availability even for a last-minute trip. Traditional Stays: In Japan you multiple types of traditional stays. The shukubo, staying in a temple with more or less comfort depending on the experience you are looking for. The minshuku, which is a Japanese style bed&breakfast. The comfort is very basic, most of the time the bath and toilet are shared. That being said, it is an excellent way to see how the locals live as those stays are often family-operated. The both stays as mentioned above provide almost no privacy as the wall extremely thin. At last but not least the ryokan. The ryokan is the equivalent of high-end hotels with the Japanese touch. Traditional Japanese houses often with a long history offering Japanese traditional rooms and traditional gastronomic cuisine. The service is beyond excellence (remember: Omotenashi) and they provide the famous Japanese natural hot springs (Onsen). For Japanese staying at a ryokan means going to Onsen. It is an excellent way to relax and (re)connect with traveler companions or oneself. Some ryokans also have Karaoke rooms, sports equipment, games room and more to enjoy. You will surely spend a memorable stay at a ryokan. The only dark spot is the extremely high price of it. That is why I would recommend staying for one or two nights for a two weeks long trip. The last item I would like to bring up about ryokan is their location. Typically ryokans are located in mountainous or very natural areas. Thanks to that they can provide authentic Onsen with water coming directly from the hot springs sources and beautiful natural landscapes. Please do not stay at a ryokan in a city such as Tokyo or Kyoto as you will miss a big part of what makes that experience truly amazing! To enjoy the complete package of the Ryokan experience I would strongly recommend staying at a ryokan in hot springs towns such as Kinosaki-Onsen, Hakone or Arima Onsen which is close to Kyoto city.
Appartment & House (private): Since a few years, a new type of accommodation got really popular: The rental of homes (house or apartment). That service can be provided by individuals or companies. It is the perfect fit for families or groups of friends as they could stay in the same house and still enjoy their own privacy. It also enables the travelers to be more independent and to enjoy the trip at its own pace (no breakfast or dinner time, no curfew). And last but not least, it feels like one is actually at home even if it is just for a few nights, and that feels great!
This is it for today! I hope that this article will help you plan and enjoy better your trip to Japan and your stay in Kyoto! Feel free to share comments and questions!
Wish you all a great day from sunny Kyoto. Stay safe ~