Why stay at a Guesthouse? Observational Comparisons between Guesthouses and hotels
Hello Again!
Have you gotten your Coronavirus shot yet? If so, I bet you are looking forward to the chance to go abroad again! Today I would like to do a small observation piece on why to stay at a guesthouse here in Kyoto. Let me use some of the observations that I have made to help you make a more informed choice when coming to Kyoto.
Kyoto-proper is a dense city, and while many of the buildings may not be as tall as other cities in Japan, the choices in hotel you have is relatively limited to certain areas. Places that may not be exactly what you are looking for. Like tourist traps. When talking about places like this the term comes to mind "Live like a local" which while popularized by many of the BNB apps outside doesn't lose its meaning.
One of the biggest things that I think about when I recommend friends and family to stay at a guesthouse is the fact that many places, like ours come equipped with a stove and the ability to cook. Not everyone wants to eat out every night, spending upwards of two-thousand yen on a decent meal, why not try to make something yourself with the utensil given to you? It saves you a couple thousand yen and can save you time in the end, not having to look up a place to eat.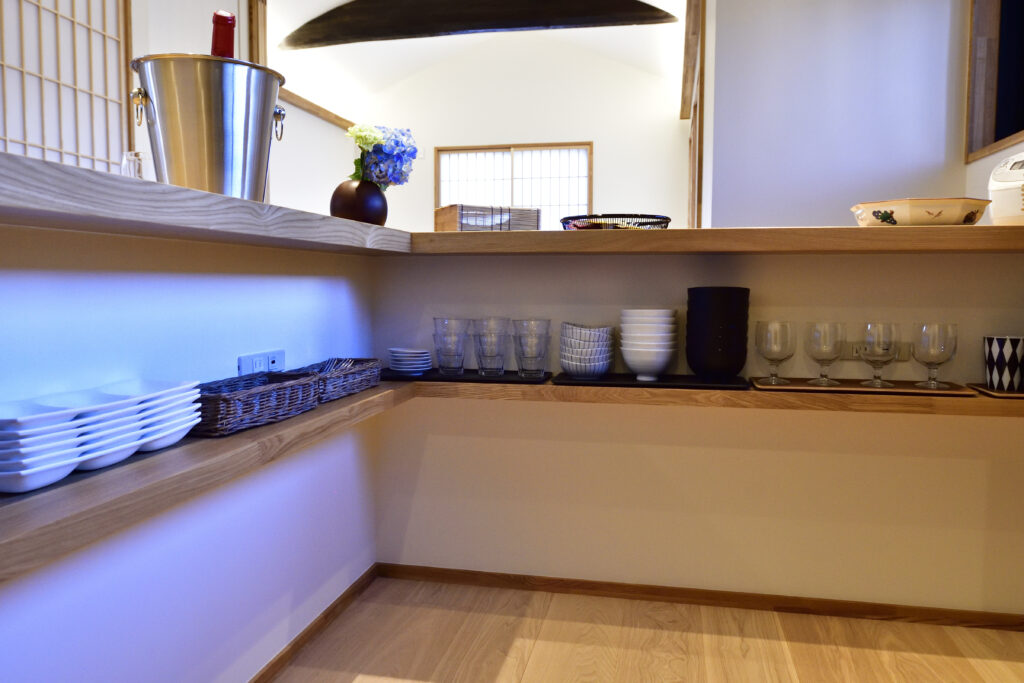 The next thing of course is the space provided to you by the guesthouse. Many hotels around at the price point we offer are usually quite small and do not provide you with spaces for general activities. You might have brought that deck of cards that you brought in case of boredom, why not play them at the table?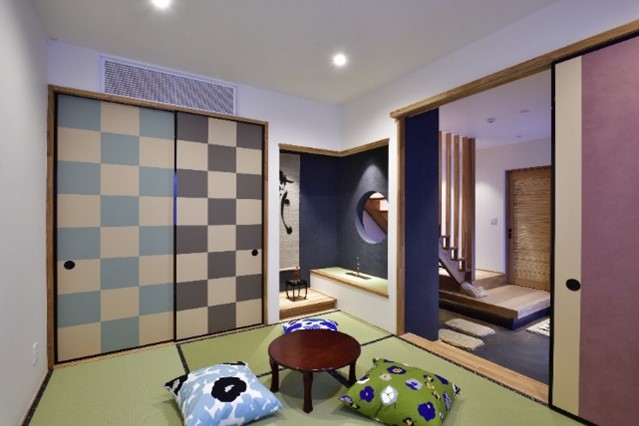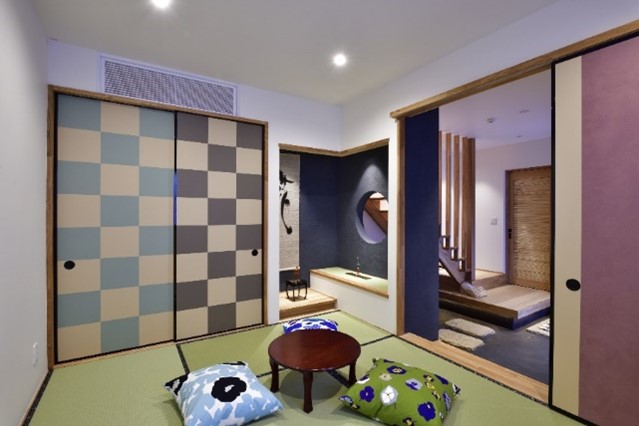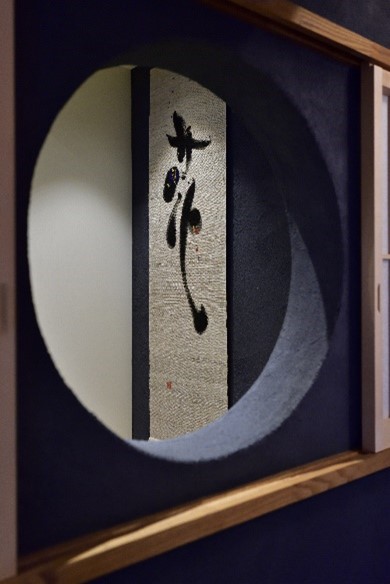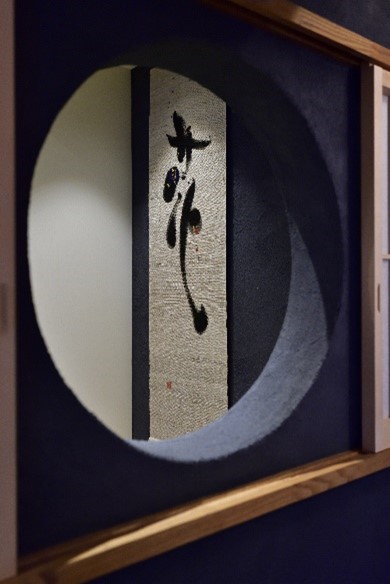 Another major advantage is the experiences in the house itself, have your ever-spent time sitting a Tatami mat room like in Cochien? It even has the traditional alcove showing of traditional hanging scroll. Or how about the Garden in the appropriately named "Kiyomizu Garden Suite".
But one of the big things is of course Location! You have much more access to the attractions of the city that you would like to see like temples, Shopping, and other, more natural attractions.
Being able to walk out the door and come out into an are people actually live is a major point to staying in a Guesthouse, as many hotels are specifically zoned in commercial districts, and while that may be very infatuating to the bar-goer and the socialite, that's not all of what Kyoto has to offer. Kyoto has many more blending's with the nature around it more than most cities, in which you have to go into the mountains to experience which personally makes me think that staying in a place that reflects the differences of Kyoto and other cities in Japan.
That will be all for today, but I hope you had a good time reading this small piece I have put together for you to read. And hopefully I have given some sway to get you to stay in a Guesthouse when in Japan rather than a hotel. If there is anything questions pleaser leave a comment or send us an email and let us see if we can help you!