What is Kyoto Like? a Perspective from One of Our Foreign Staff
As the rainy season starts to roll in, bringing the muggy climate of the summer, many including me wish to stay inside. For many reasons other than that right now, many do choose to refrain from leaving their homes. A pandemic like this is surely not an easy thing to coupe within any city. But it gives us all time to reflect on our many journeys through our life. But I would like to take a moment to reflect on some of the amazing places and experiences that I have participated in over the past years I have lived in Kyoto.
              Let's start off with an introduction. Hello! I work at Accommodation Japan part time. By day I go to university here in the city, and every other chance I get I am either out exploring the city of Kyoto or working! Personally, the one thing I cannot get enough of is nature in this country. Walks and hiking have always been a big part of my life since I was a kid growing up in Vancouver Canada. In Kyoto, unlike many other cities in Japan is an explorer's dream. Filled with numerous shrines, temples, museums and galleries. And I wish to see them all.              
Let's start off with a little nature, shall we? The first thing you should know about Kyoto geographically is that it is an open-faced basin, surrounded by mountains on three sides. To the northeast of the city is a mountain that is know throughout the country know as Mt. Hiei (Hiei-zan).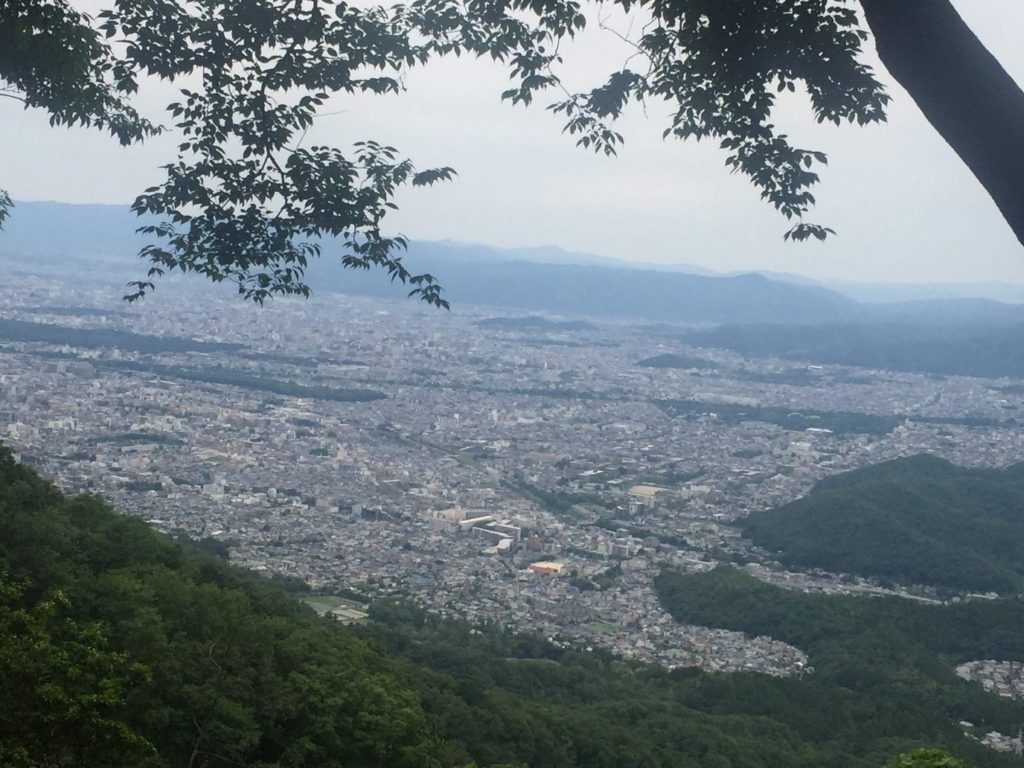 By hiking, not only do you get an experience like none other, being able to view the city from atop the mountain, at the top of the mountain there is a garden which does have an admission fee, but for those who are into art, scenery, and plant life, it is a spot I would recommend! There is even an observation tower to get a full 360 degree look towards Lake Biwa, the largest lake in Japan, and the city proper. For those who maybe don't have enough energy to hike up the mountain, don't worry! There another amazing experience for you to get up the mountain.
At the end of the Eizan rail line, towards the Yase-Hieizan Guchi­ Terminus, you can get on a cable car to take you to the halfway point, and a small gondola to get you to the top! This was were I first experienced a cable car, which from what I understand is commonly used in very mountainous countries like Switzerland is pretty much a train that is attached by a cable to the top and is pulled up the side of the mountain on rails. From what I understand it is a little bit of a rarity nowadays to see on running that hasn't been deconstructed.
Now what else to show you all? How about a place that everyone knows? Kinkakuji, or the golden temple is another well known place, whilst it is not the original building, which unfortunately burnt down at the hands of an arson attack some 70 or so years ago. Its restoration and reconstruction project brought it back to its form that we know today. But there is one time of year to see the golden temple, which outclasses any other season. And that season is winter!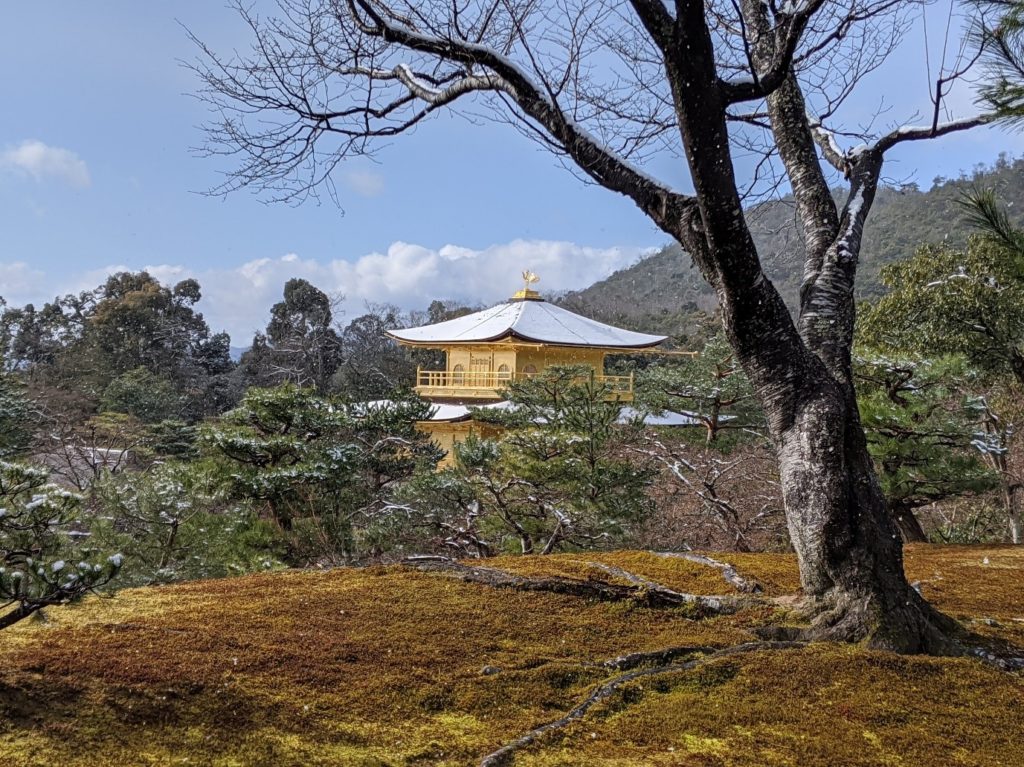 I bring up these two examples for a reason. They are both two sides of the same coin when travelling in Japan. One mistake that I see many people make when they come to Japan is that they go from one temple or shrine to the next, never stopping to take better looks at the things around them. It is like they have a checklist that they want to tick off and that's all that they are here to do. While that is totally fine for people to do. These two examples depict two things you can do to give you chance to see things that distinguishes your travel from the rest. First of course, is getting out of the city, go see the sights from up on high, go on a hike! There are lots of hiking spots in Kyoto. The next is about timing. Japan has four distinct seasons. Unlike my home where its variable weather for three of the seasons sunny for one and has the funny nickname of Raincouver. Plan your trip around something you want to see. A festival, the cherry blossoms, maybe even try to catch the above mentioned elusive snowy Golden Temple! But other than those special occasions, keep your plan loose to fit the new experiences you may run into on the way!
When someone asks me what it's like to live in Kyoto, the special moments that only happen when either you're here all year round, or when you plan for it are the things I point towards. And when I was asked to write this blog post I was very excited to show off what I find special about this place. The people you meet along the way are sure to be amazed with what you were able to see during your stay here.
That will be it from me for now, but feel free to contact us about anything you wish for you to help us with, as we wish to be of service to you.
Thank you for Reading
(This blog post is of the opinion of the author only)