Kyoto Station: Not just a Transportation hub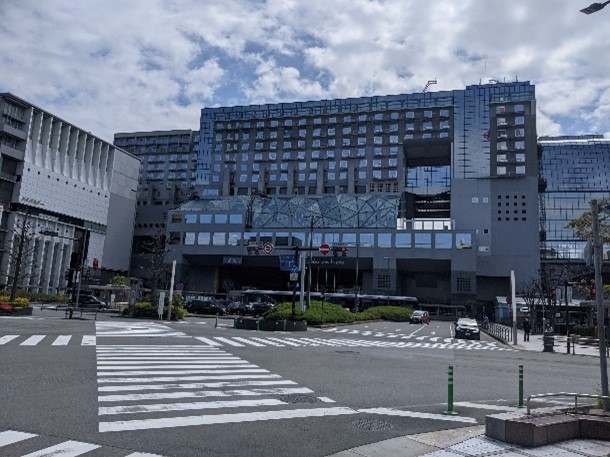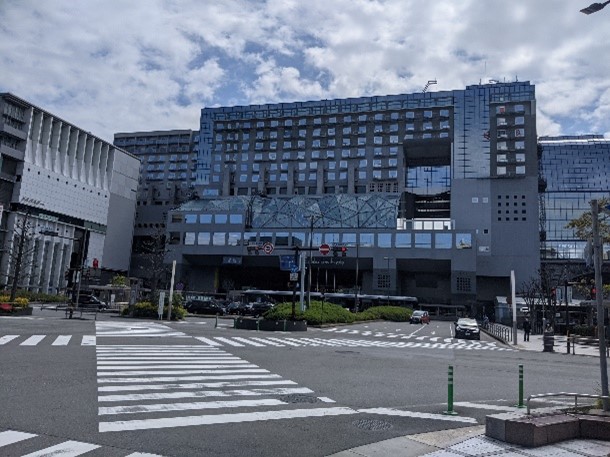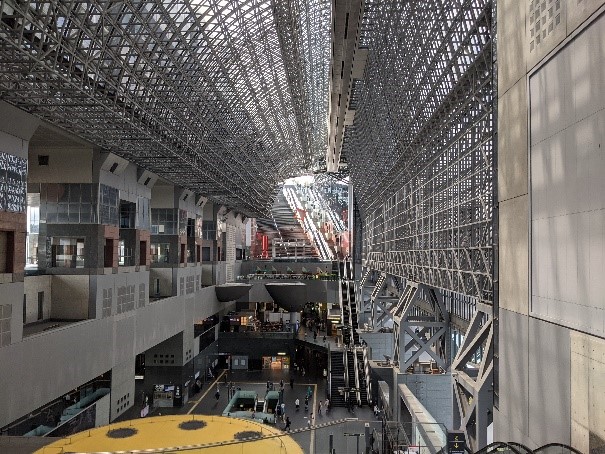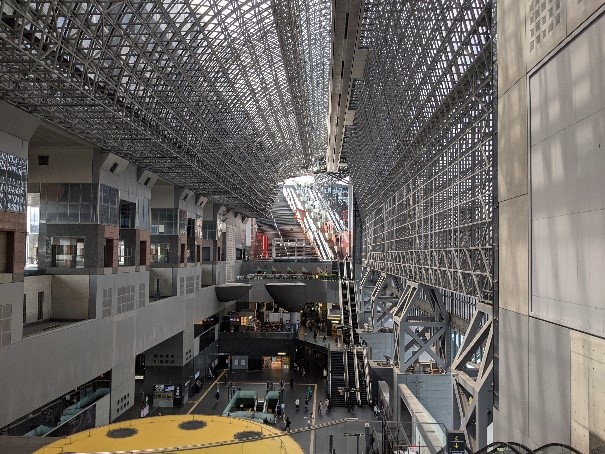 Hello Again!
This is Brett from accommodation Japan.
Today I am going to write a piece that I really wish I had when I first moved to Kyoto. And that is an introduction to the Heart of transportation in Kyoto. That is of course the ever-Famed Kyoto Station! But that's not where things stop, Kyoto Station is more than just a place to get off the train. It's shopping, it's great views of the Kyoto skyline, food and much more! This will be an introduction to the station and how to get to the subway from the central exit of Kyoto Station.
When I first moved here, it took me over an hour to properly find where I was going within Kyoto station, mostly due to the enormous bags I had on me. It left me winded. If you have the chance, make sure that you pack well and with smaller bags! Kyoto is more of a walking and stairs city than anything else, so be prepared for that!
Lets talk about inside the gates first, If you are coming to Kyoto Station from Kansai International Airport, it is most likely that you are coming from the Haruka Limited Express to Kyoto, if so You will be arriving at track 30 and will look something like this.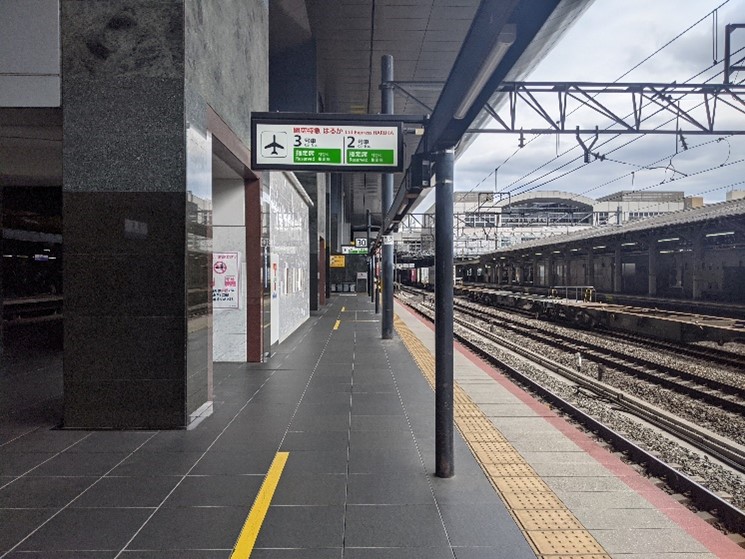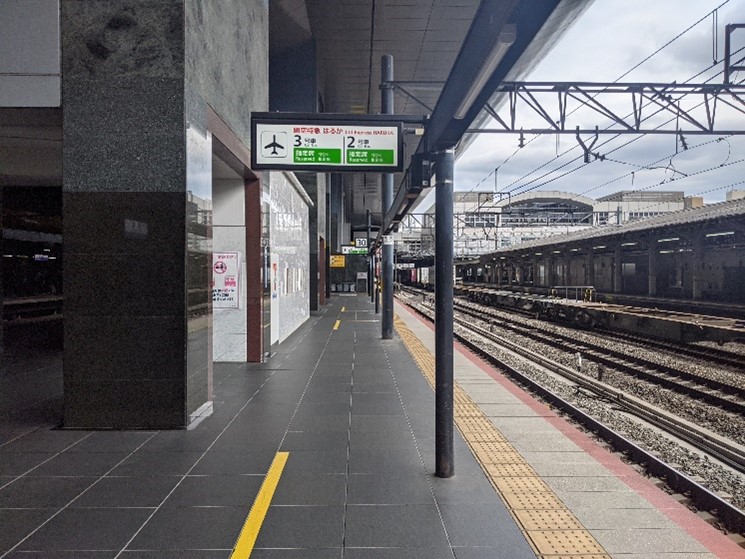 You will want to follow the yellow arrows towards the central exit, something like this.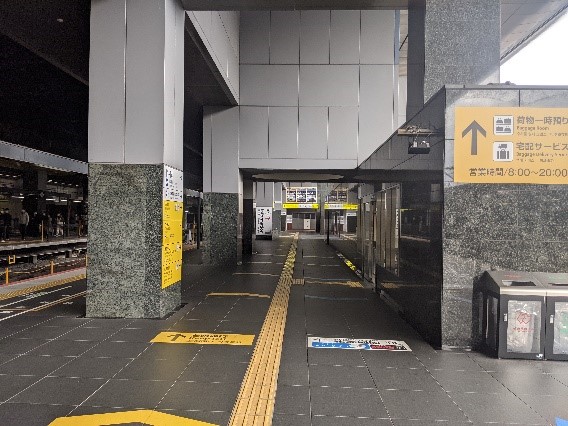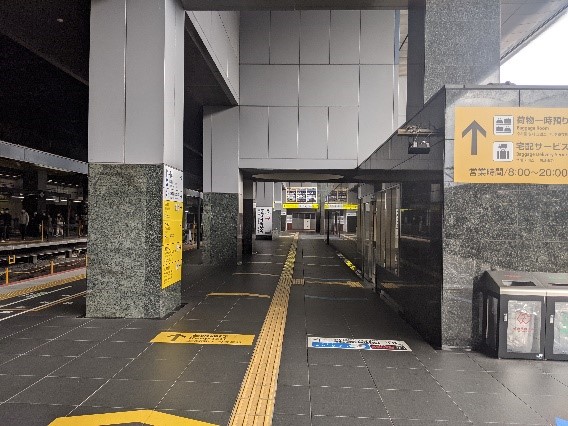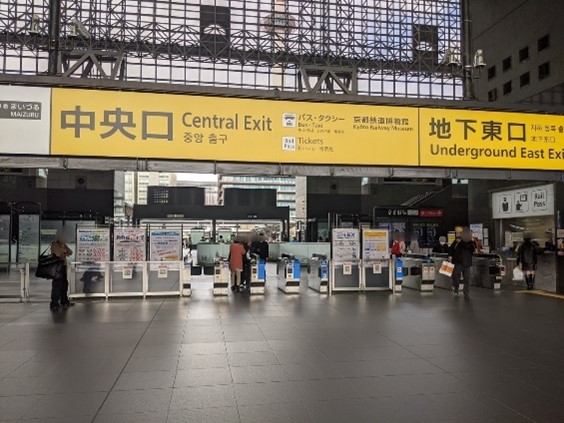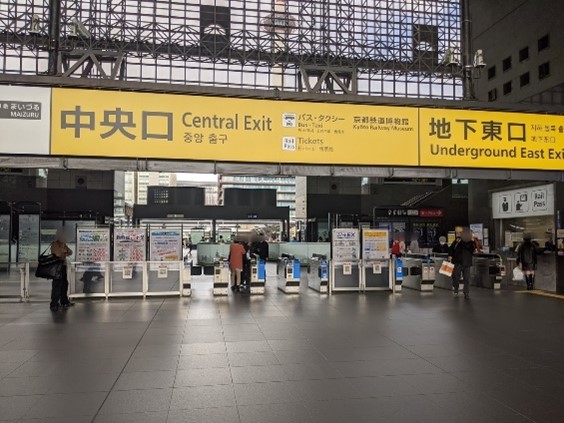 The central sends you out into the grand mezzanine of Kyoto station, from here I will introduce how to easily get down to the Subway which Kyoto-city runs and operates. The easiest way is to use the escalators (It is big enough for bags but if you do not want to go through the hassle you should be able to find an elevator just outside the station in the plaza)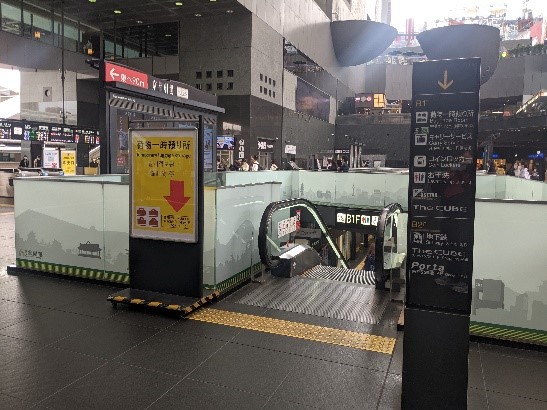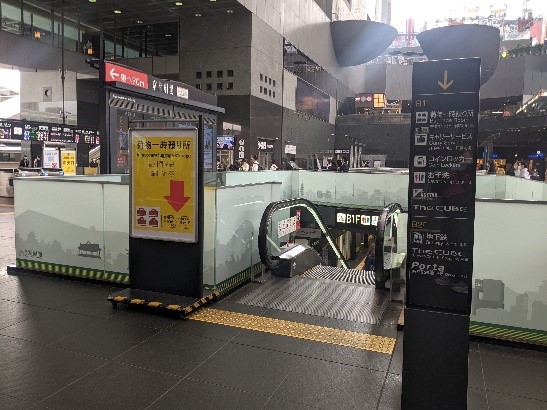 Take the elevator down to the 2nd basement floor and walk down the right corridor and you will enter the underground area.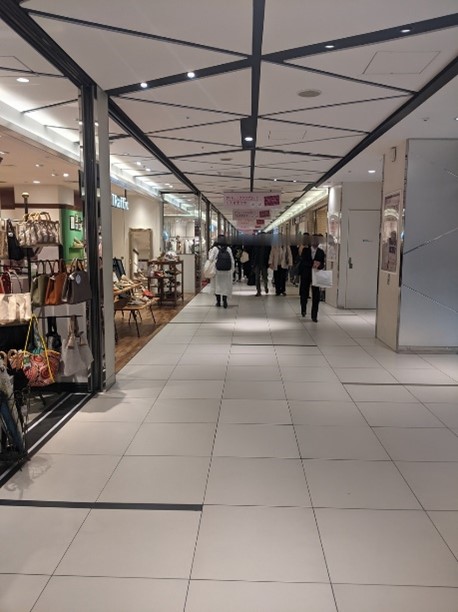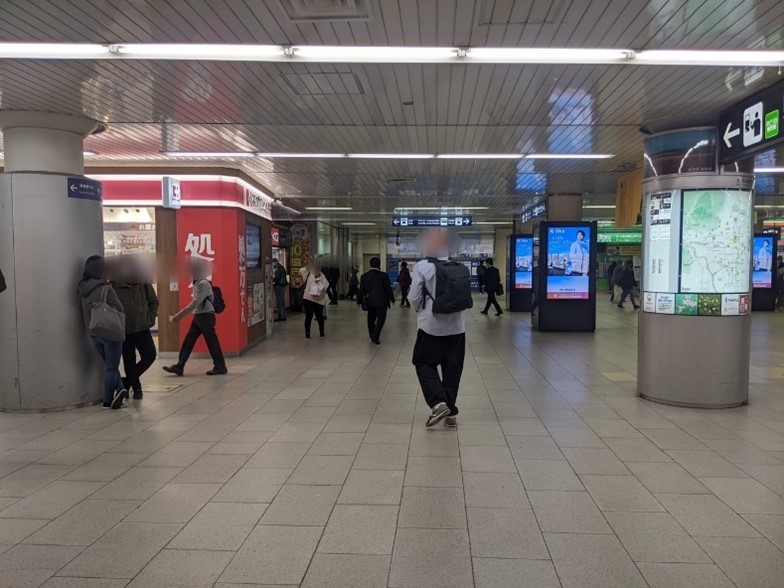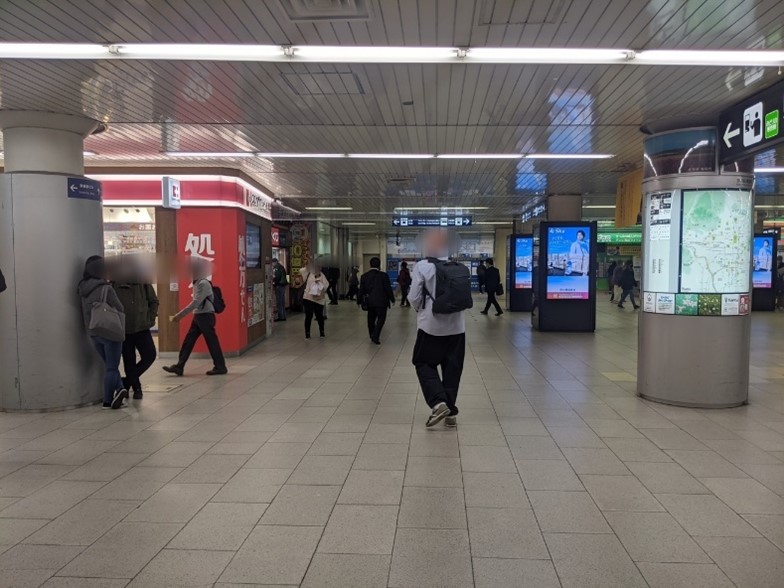 Follow the signs and you will eventually find the ticket machine (Which is on the far side) You can buy tickets.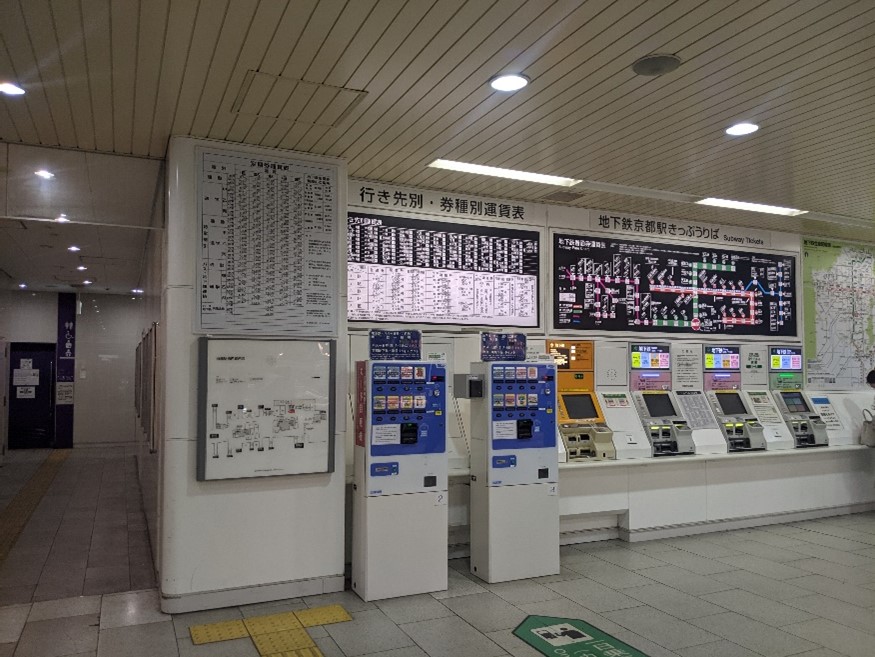 But let's talk a little bit about what we can find inside of Kyoto Station. First how about the sights? You can take the escalators to the 7th floor and get to a sky bridge. This skybridge gives amazing views of the Kyoto skyline, including the Kyoto Tower!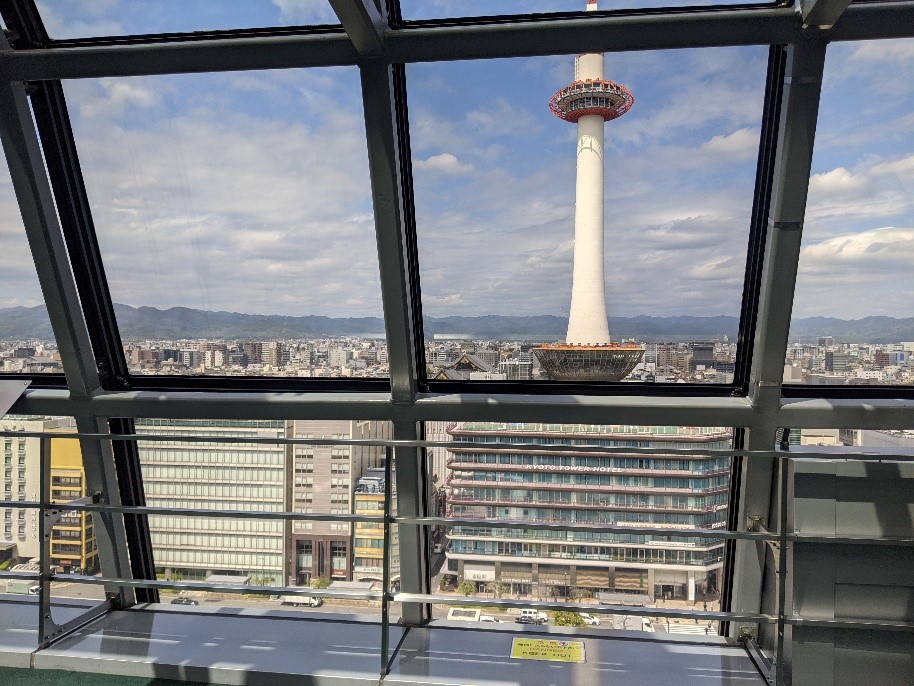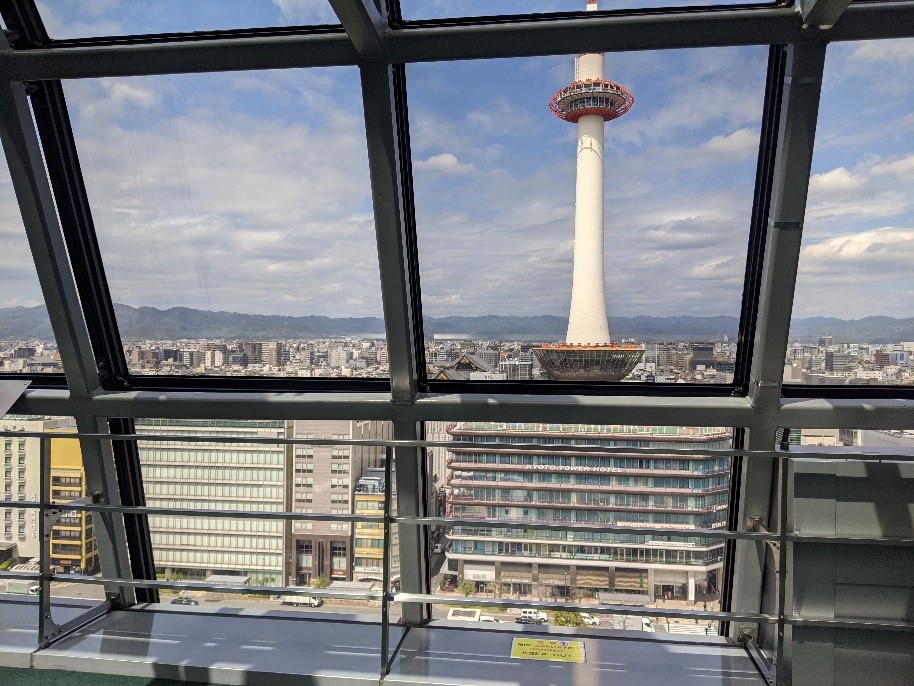 And following the skybridge you will end up in the small Ramen Street, that features different types of ramen from across Japan right there.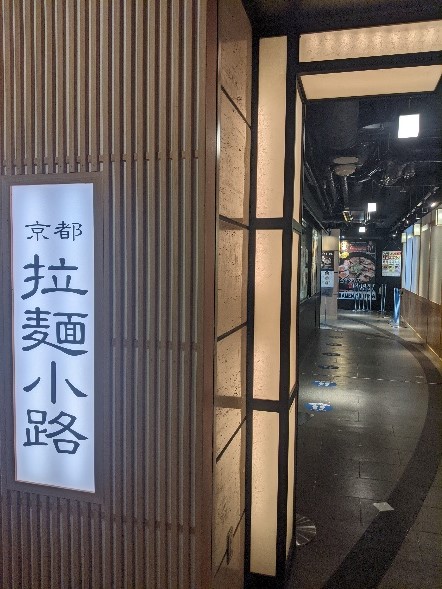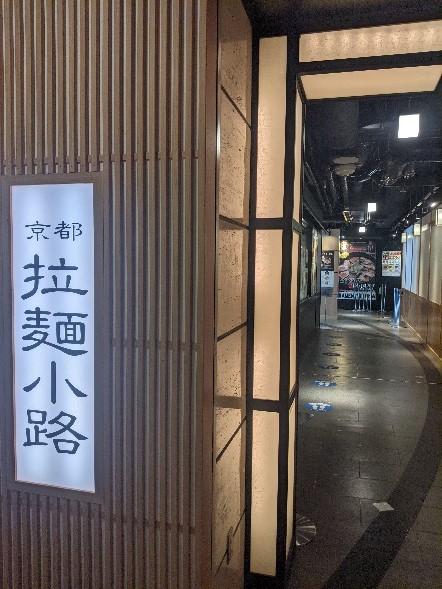 You can then quickly jump outside, follow the stairs up and look at the selections of western style of food that you may be interested in.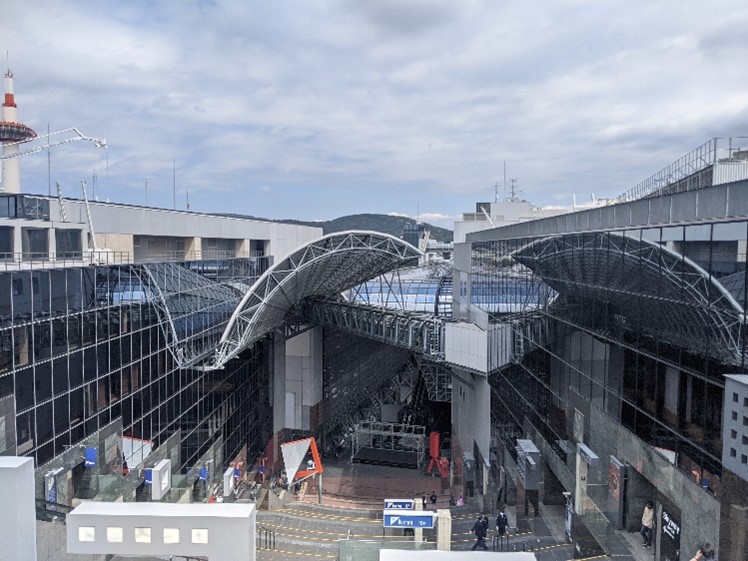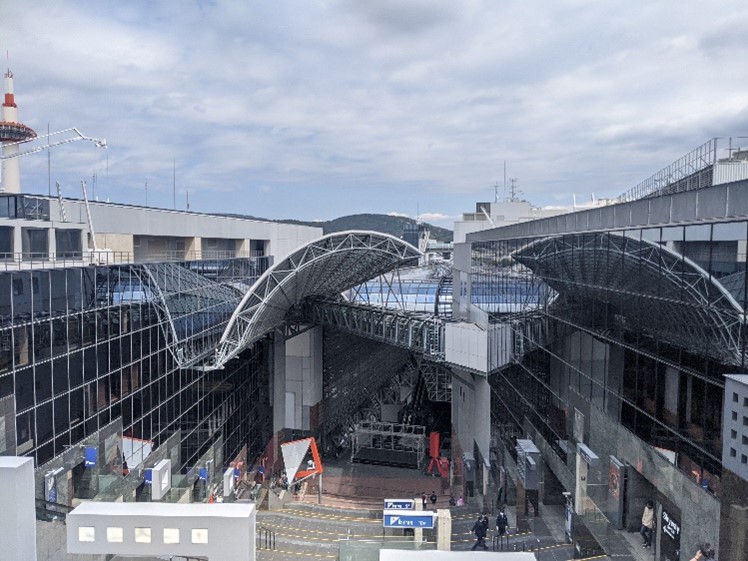 Go even farther up, there is a rooftop garden that many people take time to look at other site from that area. But the bamboo garden is a nice place to take a rest.
There are also some lockers where you store your baggage for a couple hundred yen (only a few dollar), so I before heading farther into the city, why not take a rest, and grab some food at Kyoto Station?
In any case please stay safe and if you have any questions please let us know if there is anything, we can do to help you with your stay in Kyoto!